Just a bunch of cool guys passionate about off-road enduro
Your Enduro Escape guides are here to show you around, challenge you, support you, and help you experience the best of Transylvania.
We may also accidentally facilitate an encounter with a Transylvanian bear, get you tipsy on palinka, and invite you to hang with Count Dracula on a sightseeing day.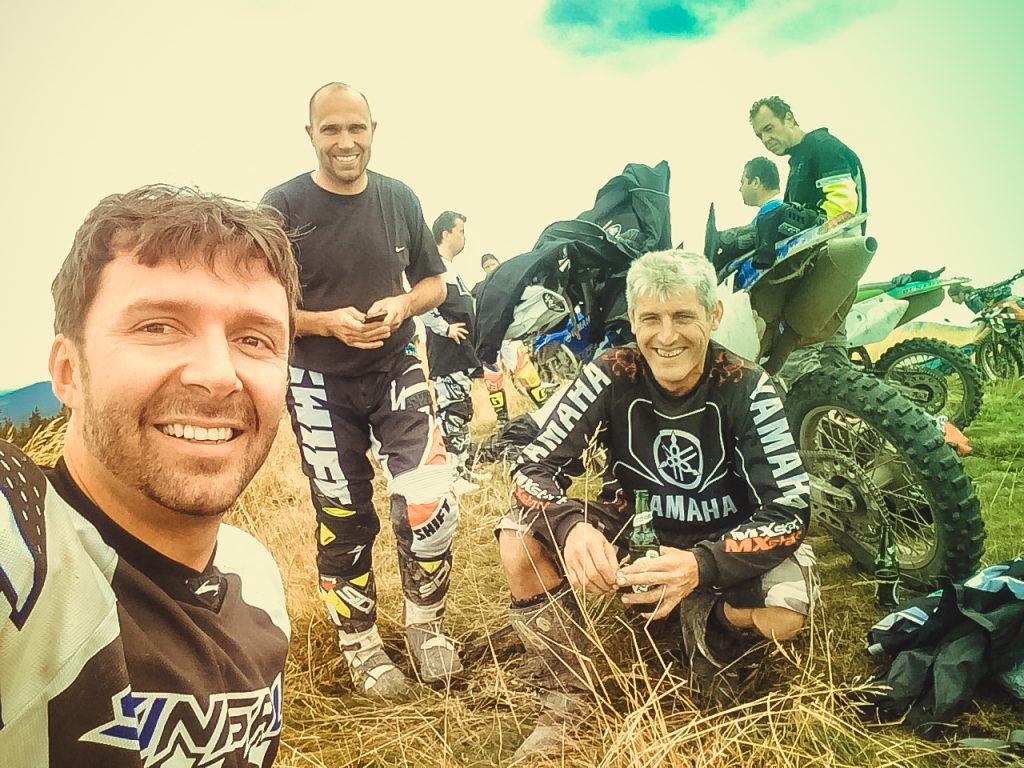 IStvan, Toni, and Sanyi are a team of experienced and passionate enduro tour guides who are dedicated to providing you with the ride of a lifetime. With a deep love and knowledge of the region, they are experts at navigating the rugged terrains of the Carpathian Mountains and will take you on a journey through some of the most spectacular landscapes in Transylvania!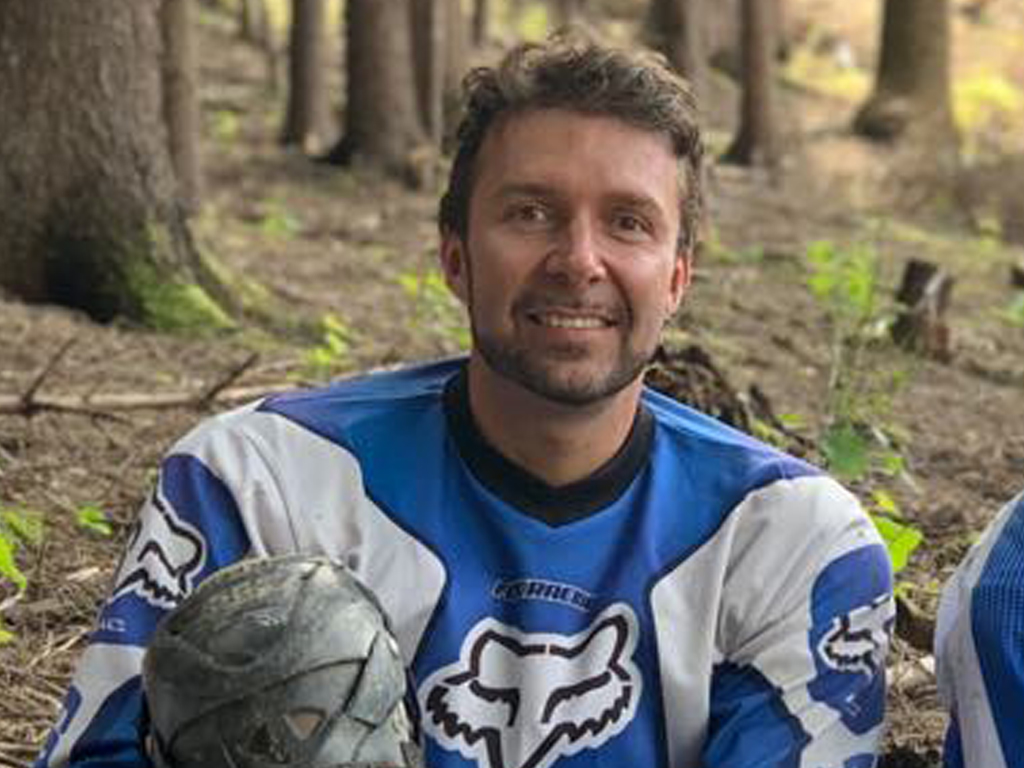 Istvan: Head Honcho
Istvan is a passionate motorcycle fanatic and the comms operative at Enduro Escape. He'll be your first point of contact when you're booking your trip, and he'll help you pick the best tour for you and your riding buddies. If you're coming alone, Istvan will make sure you'll get a posse of local riders to accompany you out on the trails. Istvan lives between the US and Romania and is usually found pawing away at his laptop, wandering about Florida Keys, or braaping around Transylvania on his dirt bike.
Sanyi: The Wheelie Meister
Sanyi has been riding and working on motorcycles since before he could walk, and he eats Romaniacs-style trails for breakfast. Sanyi will guide you alongside Toni showing you the best and gnarliest trails, helping you pick out the best lines, tackle some hill climbs, and open that throttle wide when out in the mountains. Sanyi's got a heart of gold and is usually found tinkering in his workshop, teaching people to become badass enduro riders, and tearing across the mountain trails on a dirt bike.
Toni: Sensei of the Trails
Toni's the guy who's going to help you pick the bike and adjust it for you, as well as guide and train you out on the trails. He's been riding bikes for over a decade and is both zen and hilarious; he loves teaching people and has a contagious grin on his face when he's out riding. Toni will be there every step of the way guiding and supporting you during the tour and making sure your hotel minibar is well stocked with – you guessed it – palinka. Toni's natural habitat is the mountains and forests of Transylvania, best explored on two wheels.